I wore this to Lady Gaga Dec 2009
I loved the H&M leather dress seen on Nicky Hilton
last autumn
, so I had to try this strapless number ($50) with sweetheart neckline and exposed back zipper at H&M last Friday (made from "imitation leather" with instructions to "machine wash warm").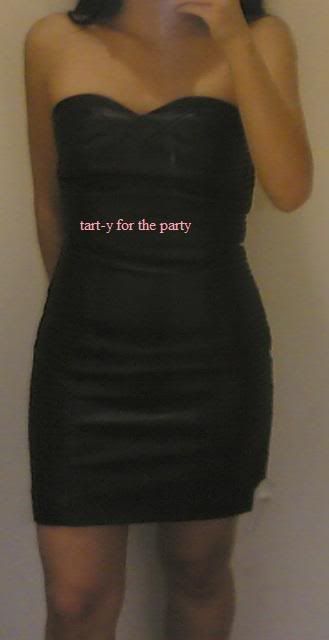 My other picks include the
Joie 'Peri' Leather Racerback Tank Dress
(
$448) and
Belted Corset Leatherette Dress (
$68) with
cotton piping detail
from Arden B.


Arden B

Pros and cons? The Joie dress costs almost $500, but leatherette
burns and melts during a fire, causing additional serious skin damage
.